Every
Officer

. Every Contact. Every Effort.

One Score.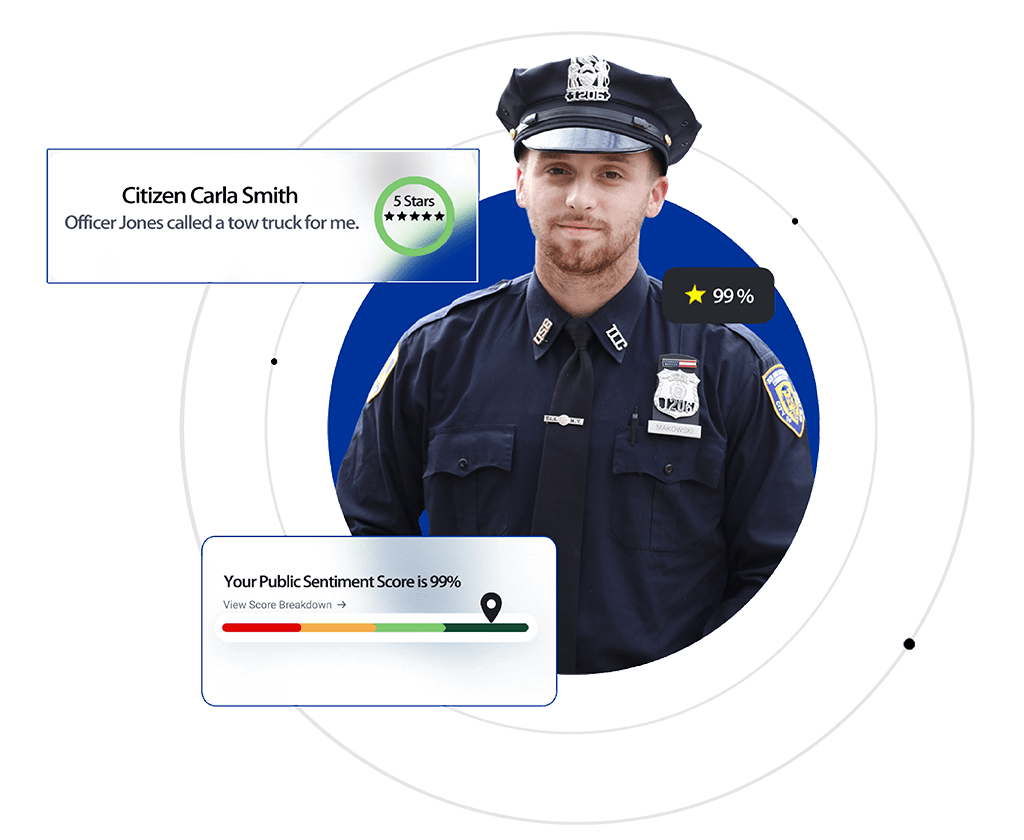 Officer Experience (OX) is the world's first and only platform that allows police officers to measure their community interactions. A revolutionary platform that captures your day-to-day community interactions.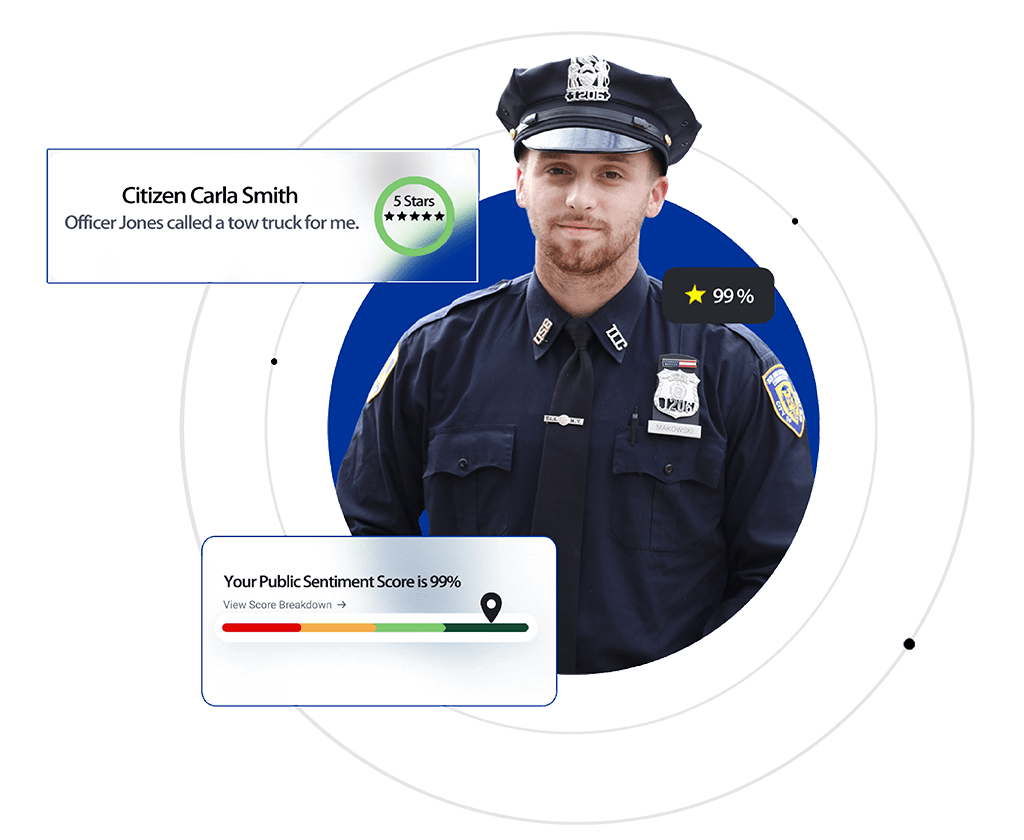 As a police officer, you make hundreds of positive contacts with your community members each year. Most of them go unnoticed and are not recorded. Most of your day-to-day interactions are positive, but no one knows because they are not being measured, captured, or recorded. Not every interaction ends up in an arrest or a citation.
Your agency only evaluates you based on your bi-annual and annual statistics. Turn your positive day-to-day interactions into measurable metrics and leverage your OX Engagement score to get promoted, stay in the same unit, boost your resume, and stand out from your peers. With OX, you're in control.
"The biggest risk is doing nothing. Do something".
Try our proven step-by-step system and stand out from your peers. Using OX will give you a competitive edge over others! Aren't you tired of being held back?
Find out what citizens really think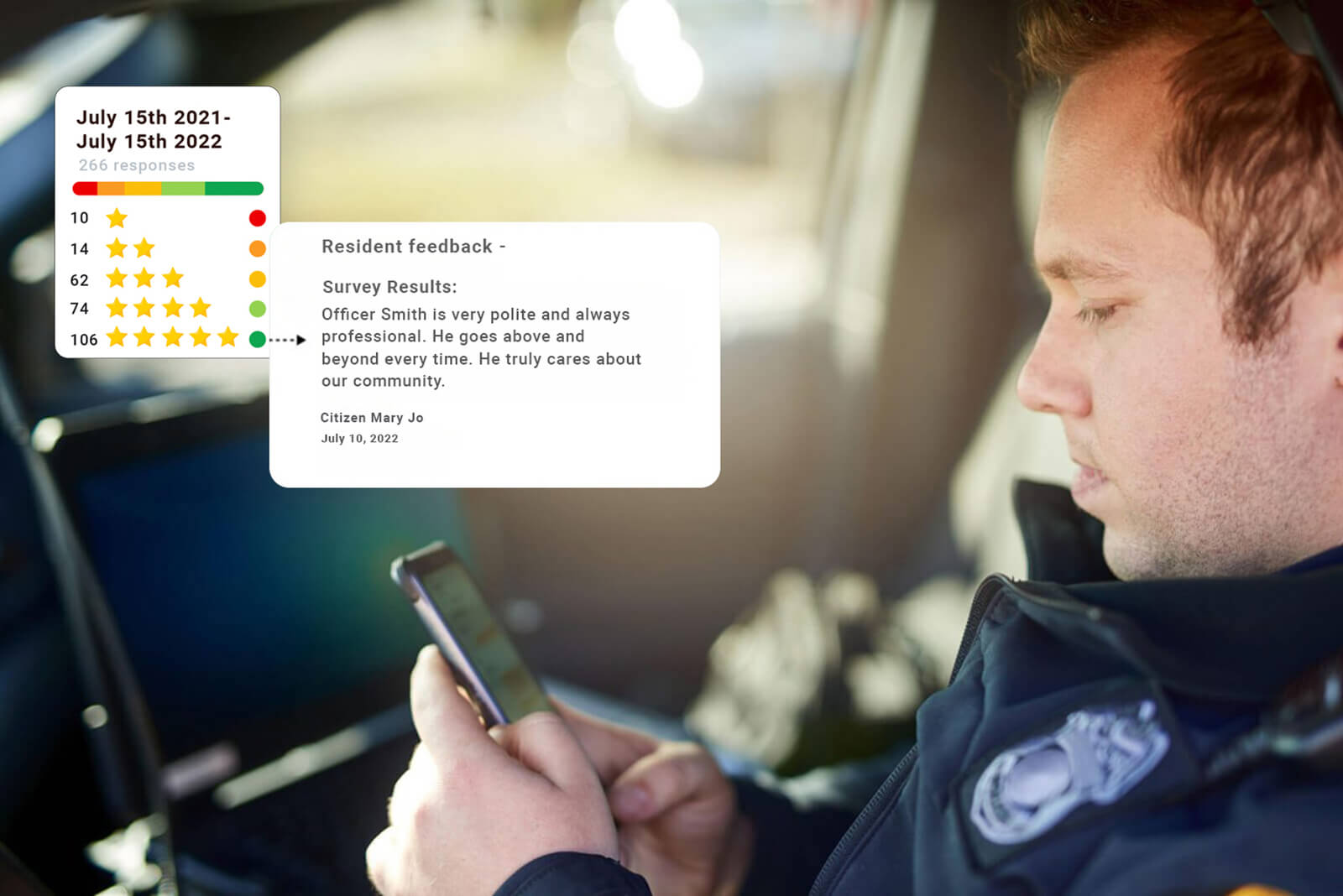 Your OX engagement score is anonymous and only visible to you. Your information is never shared or disclosed to anyone. OX is designed for cops by cops who have been in your shoes for over twenty years. We are changing the world of law enforcement by helping police officers get what they deserve. Most police officers we spoke with said they don't trust the leadership, their hard work goes unnoticed, and leadership lacks constructive performance feedback.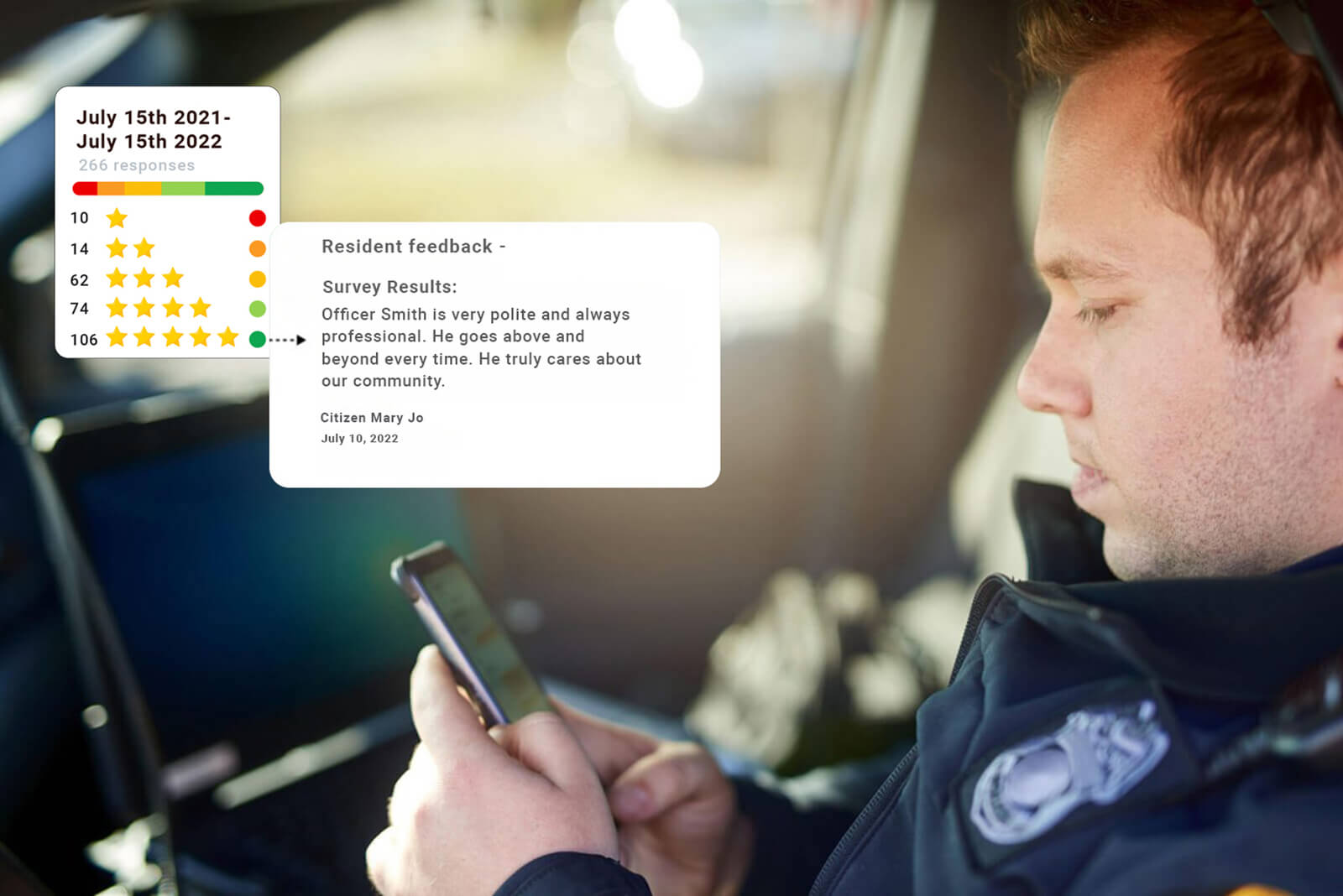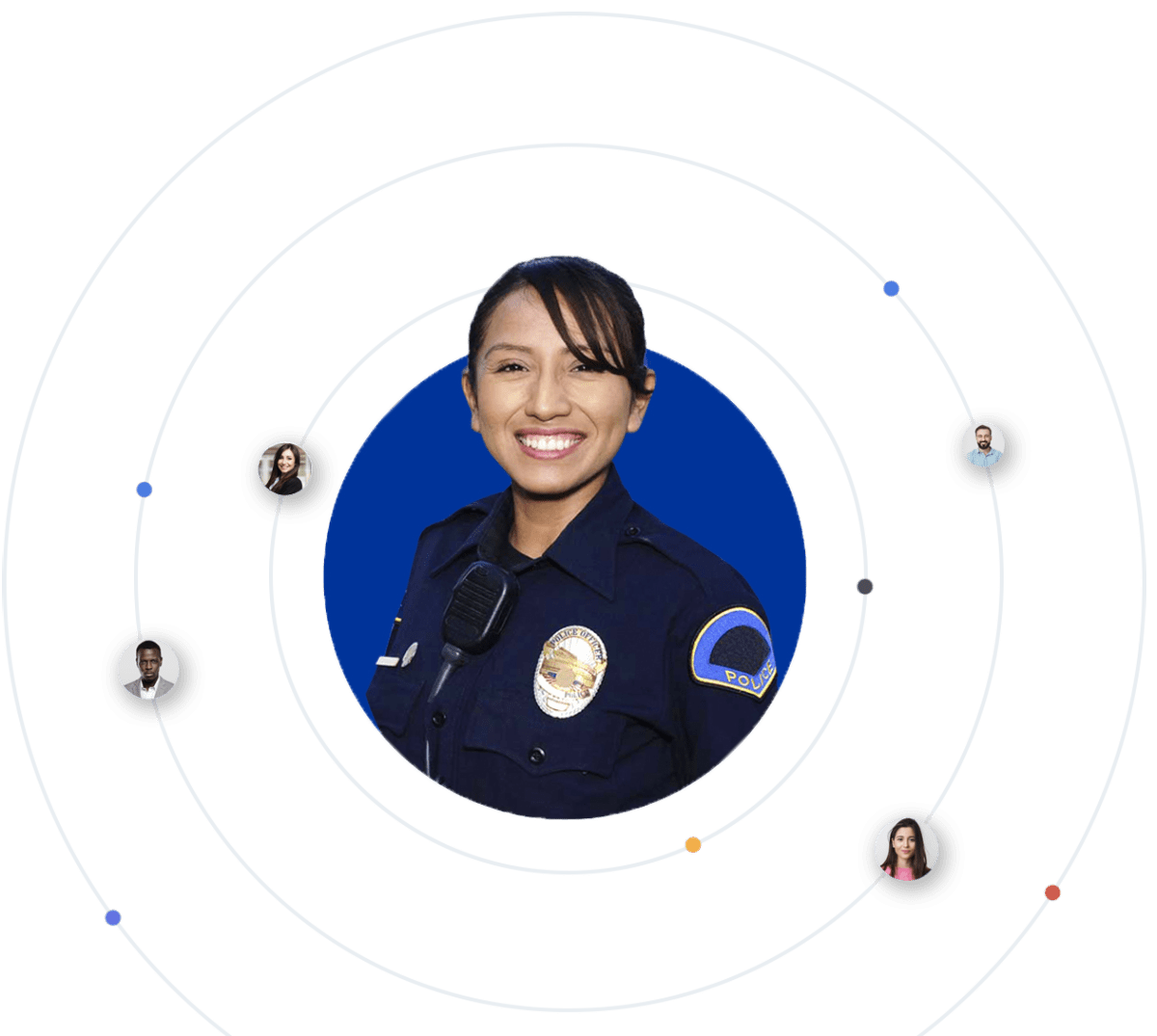 Metrics

— Often speak louder.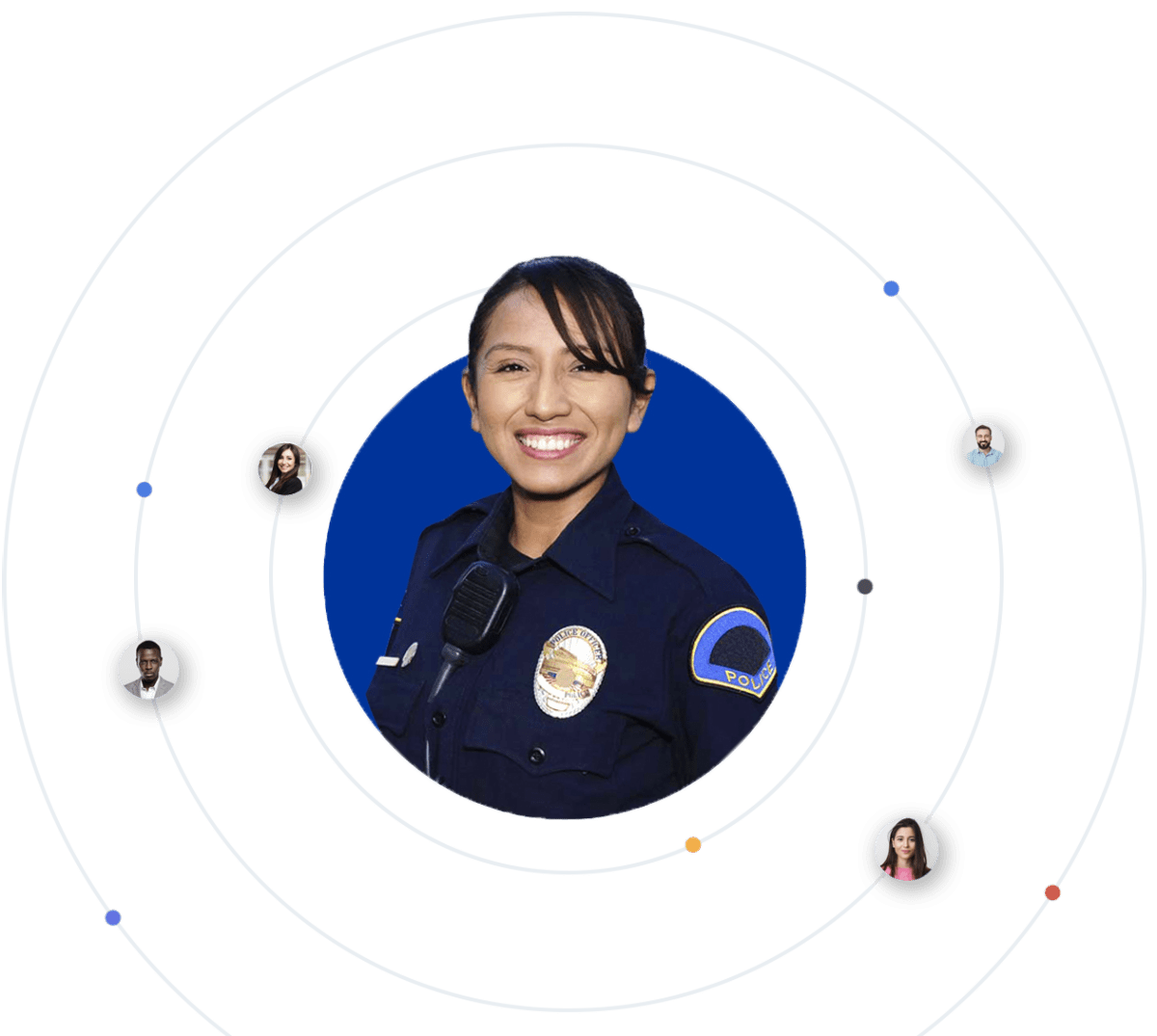 Your citizen encounters are a powerful metric. They help make a clear link between performance and results. Quantifiable data also put things into perspective so that you can include your accomplishments in metrics. As a police officer, you have responsibilities and goals to meet every day at your job.
Those responsibilities add up over time by measuring your day-to-day interactions you can see the impact you're making within your organization. Keeping track of these metrics can help you succeed and give you a competitive edge over others. Metrics help provide evidence to support claims and highlight your successes.
They can also be used as leverage. For example, they allow you to negotiate for better assignments, a more flexible work schedule, or even a promotion. OX can be a beneficial tool to every police officer's career during and after their law enforcement career.
Your OX metrics can help you outshine the competition. Everyone has 24 hours in a day. The difference between the most successful police officers and everyone else often comes down to how they use their time.
"Stop doing what everyone says you're "supposed" to do. Do something that actually matters - to YOU and take control of your career. "
What Police Officers are saying
"It's never too late to take control of your career. No one is going to help you. Only you can take control of your future. This is your opportunity to excel and take control. Do it for yourself. Do it for your family!"
Frequently Asked Questions